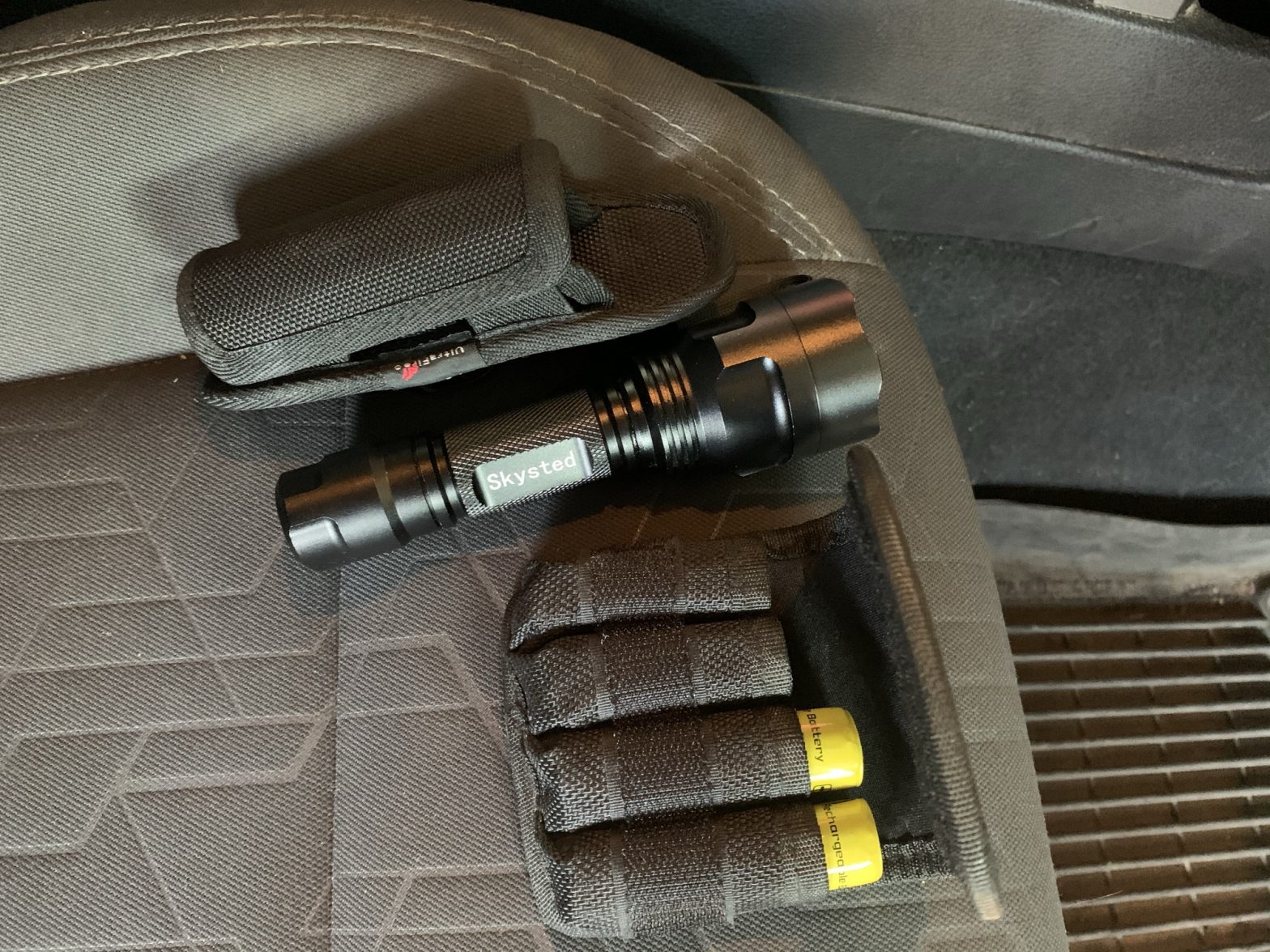 A cheap but effective LED light and spare batteries in the glove compartment.
A 24F OEM battery from a 2017 Toyota Tacoma, taken off at 42K miles. Includes tray and strap. Does not include meter.
Replaced this battery because it tended to leak a little water and acid during bouncy and steep off-road driving.
Battery is in good shape and fully charged. Strap shows some corrosion from fluid leakage. Battery does not leak under normal use, only under extreme use such as high speed on rough forest roads, or steep off-road conditions.